SWIM SALE

3 items = extra 20% off*

* Offer valid on a selection of products marked with "Sale". Offer cannot be used in conjunction with any other offers. Other exclusions may apply.

ENJOY EXCLUSIVE BENEFITS WITH RVCA INSIDER - JOIN NOW

FREE SHIPPING & RETURNS FOR MEMBERS - Join now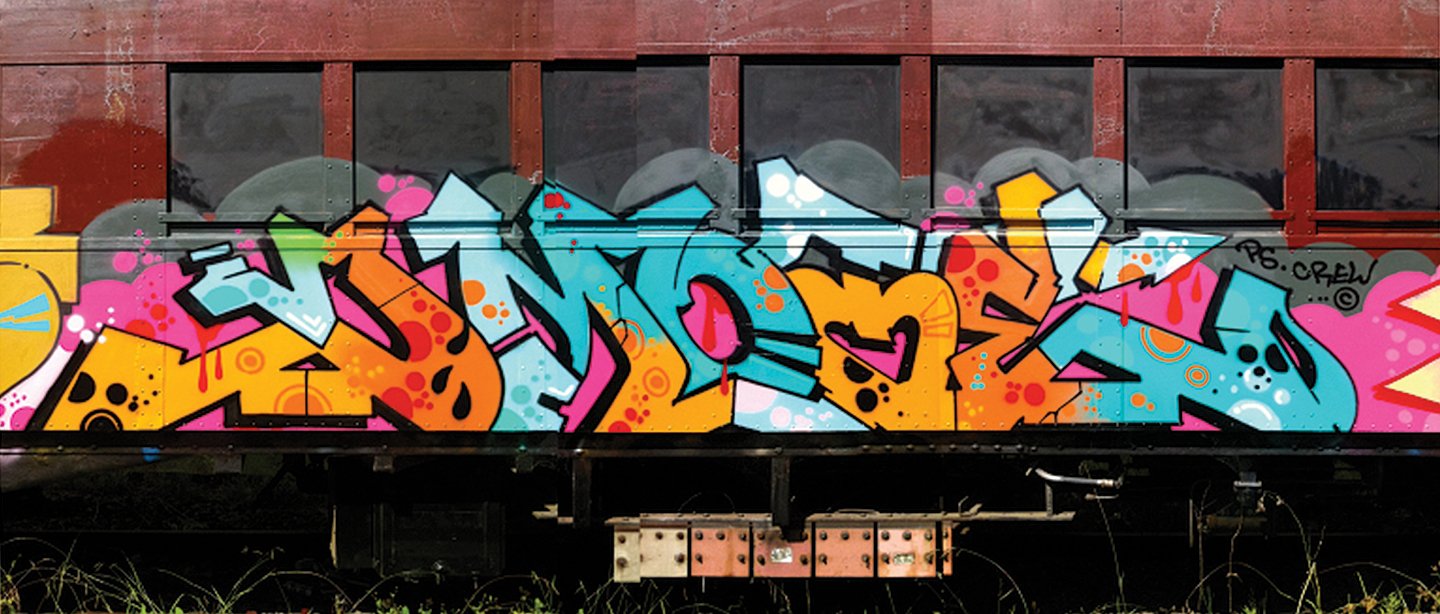 DMOTE IS A NEW YORK-BASED ARTIST HAILING FROM SYDNEY, AUSTRALIA, WHERE THERE IS NO DENYING HIS INFLUENCE ON THE GLOBAL UNDERGROUND SCENE. YOU MENTION GRAFFITI IN AUSTRALIA, PEOPLE SAY DMOTE. SPEARHEADING THE AUSTRALIAN GRAFFITI SCENE SINCE THE EARLY NINETIES, DMOTE HAS ACCOMPLISHED A PHENOMENAL PLETHORA OF WORK, AND NOW, TRANSCENDING INTO A FINE ARTS FOCUSED PHASE OF HIS CAREER, IS BRIDGING THE GAP BETWEEN HIS ROOTS IN STREET, PAINTING AND A CULTURE SENSITIVE APPROACH TO COMMERCIAL WORK. DMOTE'S STYLE DERIVES FROM HIS YOUTH AND LIFE EXPERIENCES WHILE HIS INSPIRATIONS COME FROM THE STREETS AND GRAFFITI. HIS PAINTINGS ARE A NATURAL PROGRESSION FROM A MISSPENT YOUTH TO A NEW FOUND MATURITY. HIS ARTISTIC ABILITY LENDS ITSELF TO ALLOW HIM TO ACT AS A DESIGNER, ILLUSTRATOR, PAINTER AND CURATOR IN ADDITION TO GRAFFITI ARTIST.
DMOTE X SOUL | RVCA LANE
ANP ARTIST DMOTE & SOUL MCKENZIE TRAVELLED SOUTH TO TORQUAY TO ADD A NEW PIECE TO 'RVCA LANE' NEXT TO BLUNT SKATE. HERE THEY ARE LAYING DOWN SOME FRESHNESS IN VICTORIA. VIDEO BY MICHAEL DANISCHEWSKI, SONG SUCKCESS BY MICHAEL RAULT COURTESY OF BURGER RECORDS.
DMOTE X SAGE
ANP ARTIST DMOTE HOOKS UP WITH SAGE WHILE IN MELBOURNE FOR RVCA AUSTRALIA'S 'FULL SERVE' EXHIBITION. SONG: BLUES FESTIVAL BY SIC ALPS COURTESY OF BURGER RECORDS.