CHRISTMAS - DELIVERY GUARANTEED FOR 24TH DEC - MORE INFO

DELIVERY GUARANTEED UNTIL CHRISTMAS

Standard delivery guaranteed until 19th December.
Express delivery guaranteed until 09:00 am on 20th December.

FREE SHIPPING FOR RVCA INSIDERS. JOIN NOW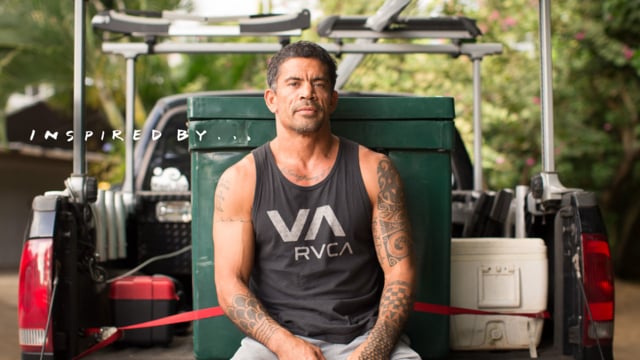 Kala Alexander is a professional waterman, big wave surfer and renowned line-up enforcer on the North Shore of Oahu. Born to a blond haired, blue-eyed mother from Detroit and an absent Hawaiian/Filipino father, Kala grew up on the beach while his mother worked multiple jobs to make ends meet. Now a father of four, actor, stuntman and producer, Kala can be spotted riding the waves at Pipe, swimming with sharks, and juggling countless other projects.