RVCA STORE HOSSEGOR (FR)
RVCA Store Hossegor, the first RVCA retail concept space in Europe - showcasing the brand in a town embedded in surf culture with a finger firmly on the pulse of the art scene.
Combining art, music, fashion and popular culture, RVCA Hossegor offers an ideal platform to truly represent the brand's point of difference within the marketplace and offers the ideal stage to illustrate RVCA Founder – P.M Tenore's vision for the brand.
RVCA Hossegor showcases the latest RVCA apparel collections as well as unique RVCA product collaborations with ANP Artists.
The Artist Network Program was founded on being a platform that gave back to artists and allowed a place for them to voice their creative growth.
The ANP will be presented through the RVCA Street Gallery, a unique outdoor art gallery, providing a new and exciting source of art. Based on an original concept, the gallery showcases the work of local and global artists over a limited period. Art pieces will change every three weeks.
#RVCAStreetGallery
First exhibition with French artist Pablo Cots
June 21st - July 18th 2020
RVCA HOSSEGOR
16 avenue Paul Lahary
40150 Hossegor (FR)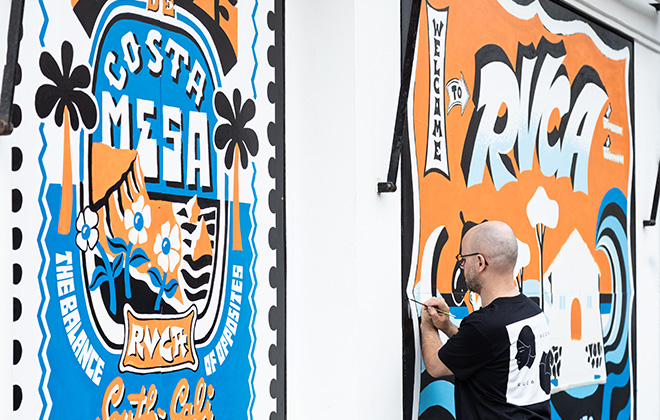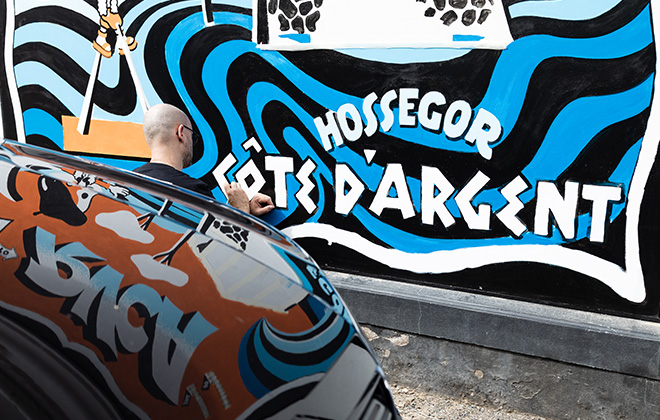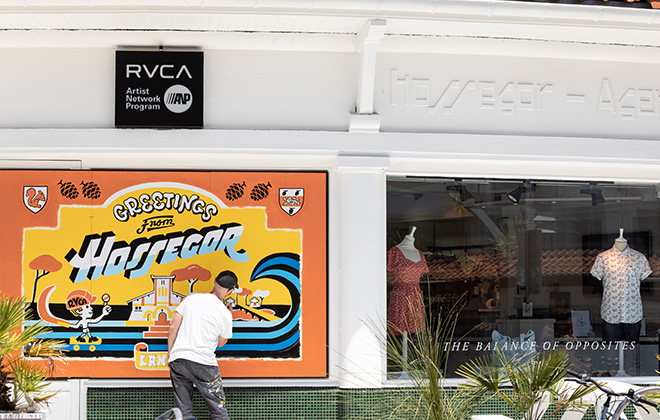 Photos : Alberto Scattolin